Our mission is the customer satisfaction
Our mission is the customer satisfaction and Soft-in is a crucial partner for our customers through our deep knowledge of the changing global consumer market and technology.
To obtain this goal we follow three important criteria: Quality, Reliability and Full Support.
Quality
All the activities of prevention, control and improvement, which are the levers on which the company is acting to meet the needs of the client and the environment, are included in a formalized and integrated management System for Quality and Environment in compliance with ISO 9001 and ISO 14001 standards.
Reliability
Soft-in takes care of all customer needs in terms of timing, performance and liability, working hard to let customer achieve its goals. Also, as part of the development of its system, our company considers essential to ensure the maximum commitment to carrying out the activities defined in the improvement plans which are developed annually.
Full Support
Soft-in's organization is able to support customer in all the design stages, starting from the Statement of Work issue up to the project final validation. The acquired know-how allows to Soft-in to give the necessary support to the customer for the development of a complete project in all the phases of the planning Hardware, Software and of the quality control.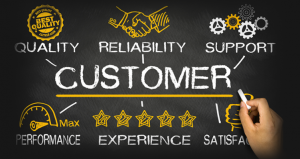 All in a context of total Security, Safety,  of infrastructure and processes, and confidentiality of customer market goals and knowledge.